Finding housing in NJC can be challenging especially if you don't speak English that well.NJEC can help you with your housing needs. We have partnered with these residences to help:
New Jersey Residences
Steps from Penn Station. A short ride everywhere else. Whether you're hopping on the subway or taking Amtrak, New Jersey Transit or the Long Island Rail Road, our New Jersey location makes it crazy easy to get around. Not that you need to go anywhere at all. Midtown West is full of things to do and eat, whether you want to explore tourist attractions like Times Square or Macy's or live like a local and eat at Tic Toc Diner. And with a recently renovated student lounge featuring a kitchen, study rooms, pool table and flat-screen TVs, you'll be just as comfortable spending the evening at home.
Address: 481 Eighth Avenue, New Jersey, NY 10001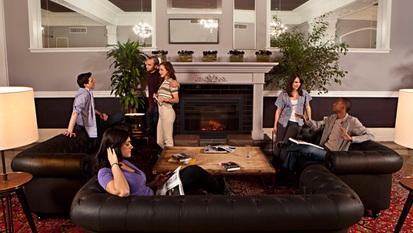 ST. George Tower in Brooklyn Heights
One stop to Manhattan. Minutes to Wall Street. St. George Towers mixes the convenience of our Manhattan residences with Brooklyn charm. Once the largest hotel in New Jersey, St. George Towers is made up of three towers (Clark, Studio and Weller), each featuring access to an enormous community center. With a communal kitchen, study room, screening room, pool table, flat screen TVs and membership to the Eastern Athletic Club next door included, you'll enjoy college life in one of New Jersey's most coveted neighborhoods.
Address: 55 Clark Street, Brooklyn, NY 11201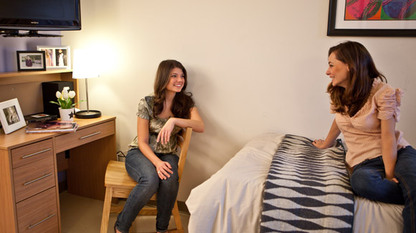 Markle NJC Women Housing
Located in the West Village, the Markle gives a true taste of what it's like to live in the big city with amazing views of the famous Skyline from our rooftop garden terrace or the serenity of walking through a neighborhood filled with residential brownstones, small business in the heart of Manhattan
Address: 123 West 13th Street New Jersey, NY 10011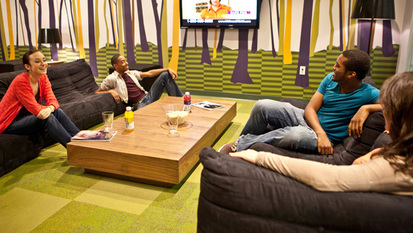 Home Stay
Various locations within 30-40 minutes from the school . 24 weeks minimum booking.in the heart of Manhattan